A Public Charity serving other nonprofits around the world
SIMPLE 3-STEP PROCESS
We Make It Very Simple For You!

Receiving donations in cryptocurrency has never been this easy!

CRYPTO is now SAME AS CASH
Now anyone can receive cryptocurrency the same way as if it was cash.
We provide you with a unique QR code. The donor scans your code
and you automatically get the cash equivalent in your bank account
(or debit card, Paypal, etc)

SHOW YOUR QR CODE, GET C

ASH IN YOUR ACCOUNT
---
THREE EASY STEPS: You Register, Donor Scans Code, You Get Cash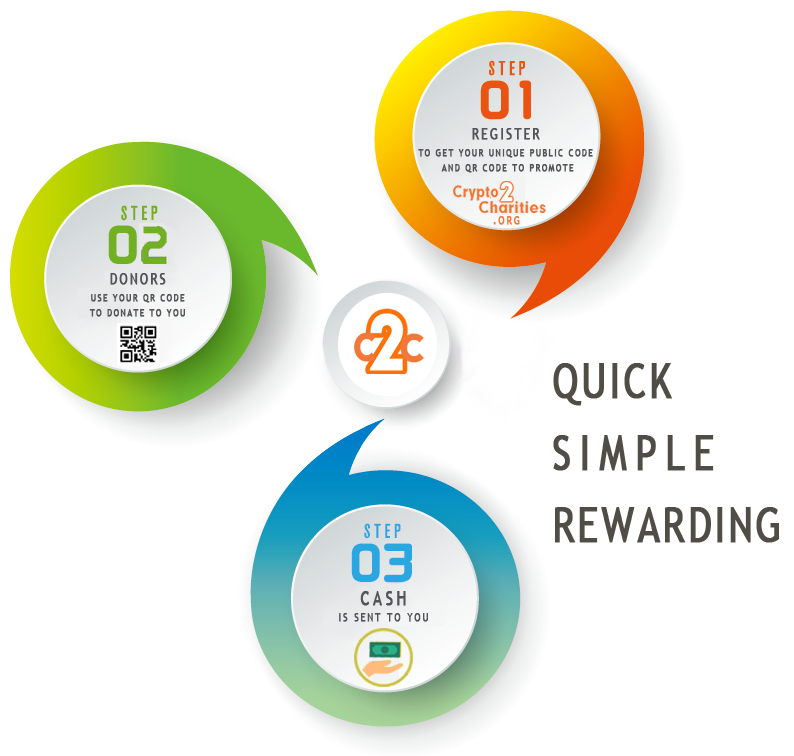 SIGN UP NOW - it's totally free!
Email us for details on this free service for non-profit entities and individuals